Calvary UMC in Dumont, NJ
The United Methodist Church shares a common heritage with all Christians, but we are especially known as a denomination deeply and actively involved with people's lives, with political and social struggles, and international missions. Everything we do is an expression of the personal change we have experienced in our own spiritual journey and discipleship as followers of Jesus Christ.
It's difficult to describe God, and we may have trouble relating to God, but we can understand God's nature, and put into words how we experience God's action in our lives. How do we do this? Simply remember Jesus—for in the New Testament picture of Jesus, we see God.
How to Connect and Engage with Calvary UMC
We invite you to contact Pastor Elaine for a casual conversation by phone, email or at any of our events. We practice COVID-19 safety guidelines in everything we do. Check out our upcoming News & Events to see if anything grabs your attention and be sure to follow us on YouTube and Facebook!
Join Our Sunday Worship Service
Sundays at 9:30 AM | 185 W. Madison Ave, Dumont, NJ 07628
Entrance to church parking lot is on Cooper Ave.
NOTE: Due to the spikes in Covid cases, our worship services will be virtual for an indefinite period of time.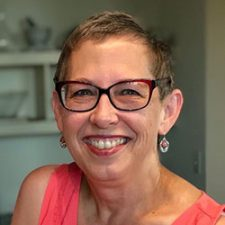 Rev. Elaine Wing has served as Calvary's Pastor since 2006 and in ministry for more than 30 years. Her passion is seeing God's love in action and working with people of all faith traditions in an effort to bring greater peace and understanding, and foster a strong sense of community in our diverse region!
"Pastor Elaine" nurtures her congregation with meaningful worship and spiritual growth activities, helping people deepen their relationship with God and grow as disciples of Jesus Christ. She greatly values what she calls the "sacred journey with folks during the joys and challenges of their lives."
​
A native Southern Californian with two married adult children, her greatest joys are her twin grandsons Connor and Owen, granddaughter Olivia, and her beautiful Boxer rescue dog, Leah. Elaine earned her Master of Divinity from Drew Theological School after a career in Public Relations.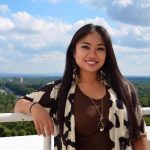 A talented vocalist and performer, Ace is Music Director and also plays with Calvary's On the Wings Band. She studied classical piano and contemporary music for over 12 years, graduating from Montclair State University, with a BFA in Fine Arts, and a minor in Italian.
Ace also works in nursing homes and rehabilitation centers, using her music and fine art skills to "heal and bring people together."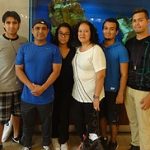 We are blessed to have the Parras take such meticulous and loving care of God's house! Originally from South America, Claudia and Pablo have four children and one grandson. Pablo enjoys playing soccer (especially with his boys) and the family enjoys music, movie nights and any activity they can do together.